Radio Show de ReggaeWorld® que se transmite cada sábado en Urbano 105.9FM Costa Escucha nuestro último show de esta semana aca 👇
+ shows acá: acá
__________


Casi 42 años después de que el artista jugara en Dalymount Park, la casa del club, el equipo de la Liga de Irlanda ha presentado su última equipación de visitante que honra el legado de Marley.
La camiseta rinde homenaje al concierto de 'An Afternoon in the Park' del verano de 1980 y saldrá a la venta el próximo mes.
Con el "Rey del Reggae" estampado en el frente, la camisa se completa con un borde verde, amarillo y rojo.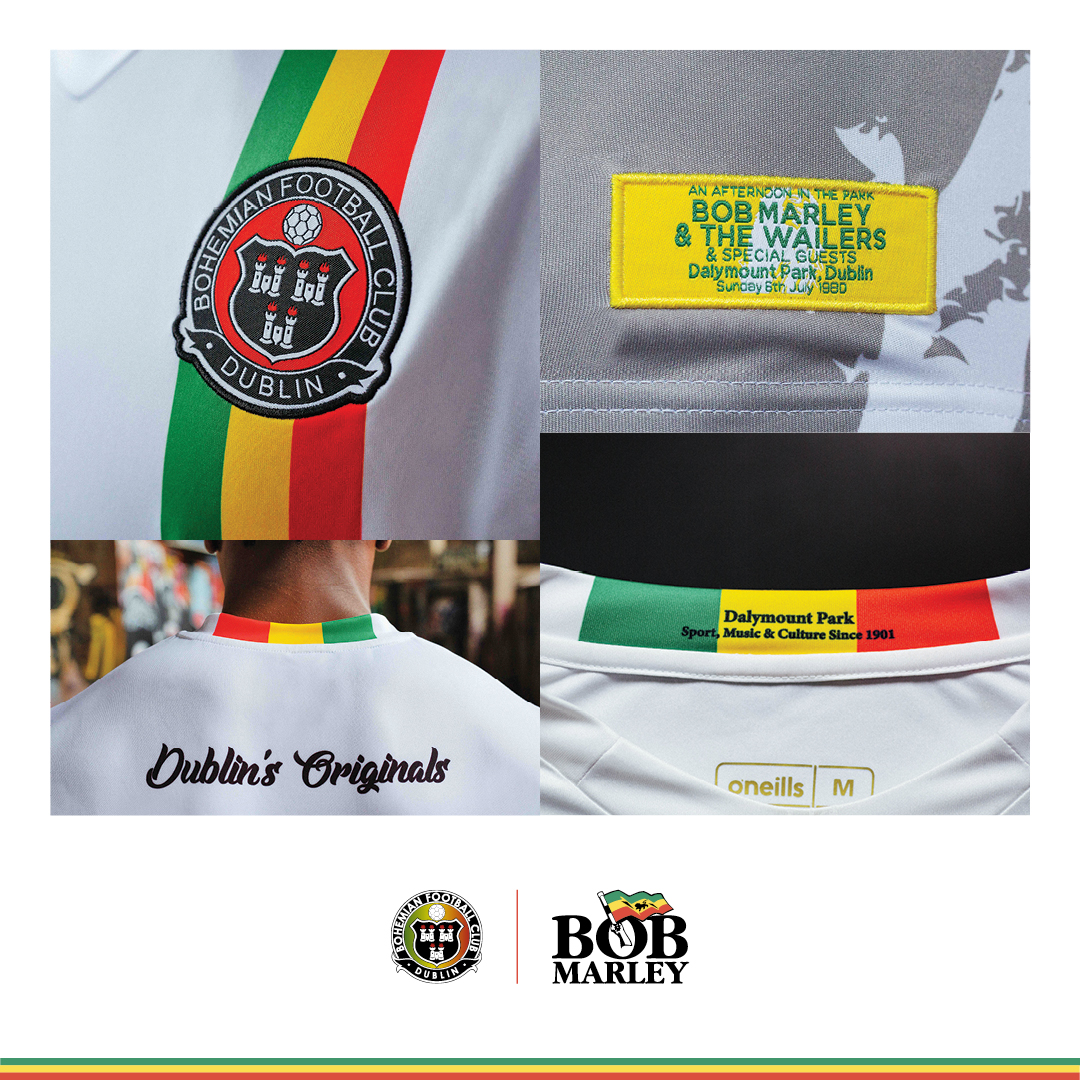 El club ha declarado que el 10% de las ganancias de la camiseta se utilizará para comprar instrumentos musicales y equipos de fútbol para personas en centros de asilo en Irlanda.
Featuring red, yellow and green details on the front, as well as the rear neck and sleeve trims, and an embroidered hem tag of the original concert ticket on the lower front – the exclusive shirt is available for pre-order now

👉https://t.co/7drJDPQlJa pic.twitter.com/ptVtPupef5

— Bohemian Football Club (@bfcdublin) January 24, 2022
En 2018, el club de Dublín tuvo que eliminar una camiseta inspirada en Bob Marley después de que la agencia representante de Bob Marley dejara en claro que la compañía de licencias de fotografías de terceros que les vendió la imagen no tenía la autoridad para hacerlo.
La nueva camiseta está disponible para reservar ahora antes del lanzamiento completo el 21 de febrero.
Anuncios Patrocinados | Ads